SOMEWHERE ALONG THE ROAD  – self produced
Best known for her work in the 1980 as lead singer with the group OisIn,
Ballyfermot native Geraldine MacGowan also has three previous solo albums to her credit. This time round, she's joined by whistle player Brian O'Connor — who wrote a number of fine original tunes that are on the CD  together with Shane McGowan on guitar and bass and Eamonn DeBarra on piano, harmonium and bodhran. Mixing lesser-known traditional songs like 'Go From My Window' and 'The High Walls Of Derry' with an interesting selection of covers, including songs by Richard Thompson, Kieran Halpin and Bruce Cockburn, she's a strong singer with a deft sense of how much emotion is the right amount to give a song feeling, without overdoing it.
Siobhan Long – HOTPRESS



TIMELESS
Nominated Top 10 Best Folk/Trad Albums of 1999 – Sarah McQuaid:


three rock solid solo albums 'Reconciliation', ''Till The Morning Comes' and 'Timeless' provided proof that Geraldine MacGowan as a solo artist meant business. Now Geraldine MacGowan has come home and 'Somewhere Along The Road' is a triumphant return.
© John O'Regan – Irish Music Magazine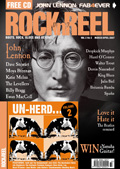 Quote By: Rock 'N' Reel
Another great selection of songs by the 'Golden Voice Of Dublin'
MacGowan comes into her own as one of our finest singers
Rheinischen Post  ( D) 28th April 2006
Dreamy Whirlwind
Geraldine MacGowan the golden voice from Dublin, on her "Irish Ways Tour" played in the sold out club in Heiligenhaus ( D ). The reserved charm of the singer arrived in the best possible way.
She has the complete spectrum of Irish music in her repertoire
For many years known with Brian O'Connor in the band "Oisin"
The audience were fascinated with the voice of Geraldine, at her side the incredible flute player Brian O'Connor, Eamonn de Barra and Shane McGowan an outstanding guitar player
Geraldine & her band will be back soon !

The owner of one of Ireland's great voices – what makes this CD such a fine piece of work (and will persuade me to continue playing it even after I've completed this review) is McGowan's voice, a wonderfully expressive instrument, and her sensitive phrasing, equally at ease with "Blackwaterside" as Mick McCarthy's "Dan Malone"
Dave Tuxford – The Living Tradition

Til the Morning Comes – The CD is beautifully cohesive and is a worthwhile addition to the collection of any Celtic music enthusiast.
– Rambles
written by Donna Scanlon
TIMELESS > Geraldine MacGowan is a veteran of the Irish folk scene since her days with Oisin. This new album  takes the listener on a musical tour of Irish history and as such it combines old and new.
>>>>>>>>>>>>>> "Galway" takes its lyrics from a poem by Oliver St John Gogarty, a contemporary of James Joyce. It is almost a love song for a city. If the city of the tribes ever needs an anthem this could be it, and Geraldine's version is the top. I love Galway, our Irish city of arts, and listening to this simple rendition can transport me back to that west coast.
MacGowan combines a number of old songs in her track "Demon Lover." Isn't it amazing how many Irish and international folk songs feature such persons? The lovely clear voice enhances this tune so that we hear and understand every word. The musical backing is fascinating
>>>>>>>>>>. I would choose this as my favourite track of the CD but with so much great music the choice is ever changing.
>>>>>>>>>>>>> "January Snows"  MacGowan gives a heartfelt rendition of a very sad song that must be a showstopper in live performance.
The combination of "Dan Malone" with "Saltwater March" is inspired. The song is written by Sean McCarthy, another Kerry word wizard  >>>>>>>>>>MacGowan is doing a great service in bringing these gems to a new generation.
This is the first collection of work by Geraldine MacGowan that I have listened to and I am very, very  impressed.
– Rambles
written by Nicky Rossiter
Sounding like a Gaelic Amy Grant, Geraldine MacGowan is able to create the same innocent intimacy with her vocals.
written by Jayne Blaksche



The "golden voice of Dublin" Geraldine MacGowan sings in the Peiner forum Peine
It's good to hear real music from true artists.
After the first few tunes >>>>  MacGowan steps to the microphone stand and then this voice rings out, this unique voice.
She has full tone but nevertheless, fragile. She sounds close and warm like earth, however, can swing to also an ethereal, fairies-like heights. She forms clear melodies or plays with jazzy variations. And although the words are not always to be understood because of her strong Irish accent, nevertheless, one understands everything. Since, in the end, everything is condensed to one thing : Feeling.
A truly golden voice.
Tobias Mull     Peiner Allgemein Daily Newspaper – October 2006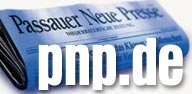 DEGGENDORFER ZEITUNG ( D )  13 June 2006
Elemental power in the voice.
Elemental power on the instruments
With a powerful voice her songs are a complete expression of the Irish Way of life.
Brian O'Connor the flute virtuoso player drew fireworks from his instrument.
With this music concert the organizers had picked a great music Program to suit the Ambience of the Middle Age market in Deggendorf ( D)
The music brought the audience into another world
Fans of good Irish music should not miss her concerts !



FOLK ROOTS
Til The Morning Comes
Nominated by Folkroots as one of the 10 best folk albums of 1996.


Somewhere Along The Road
Geraldine MacGowan´s voice shines so Velvet